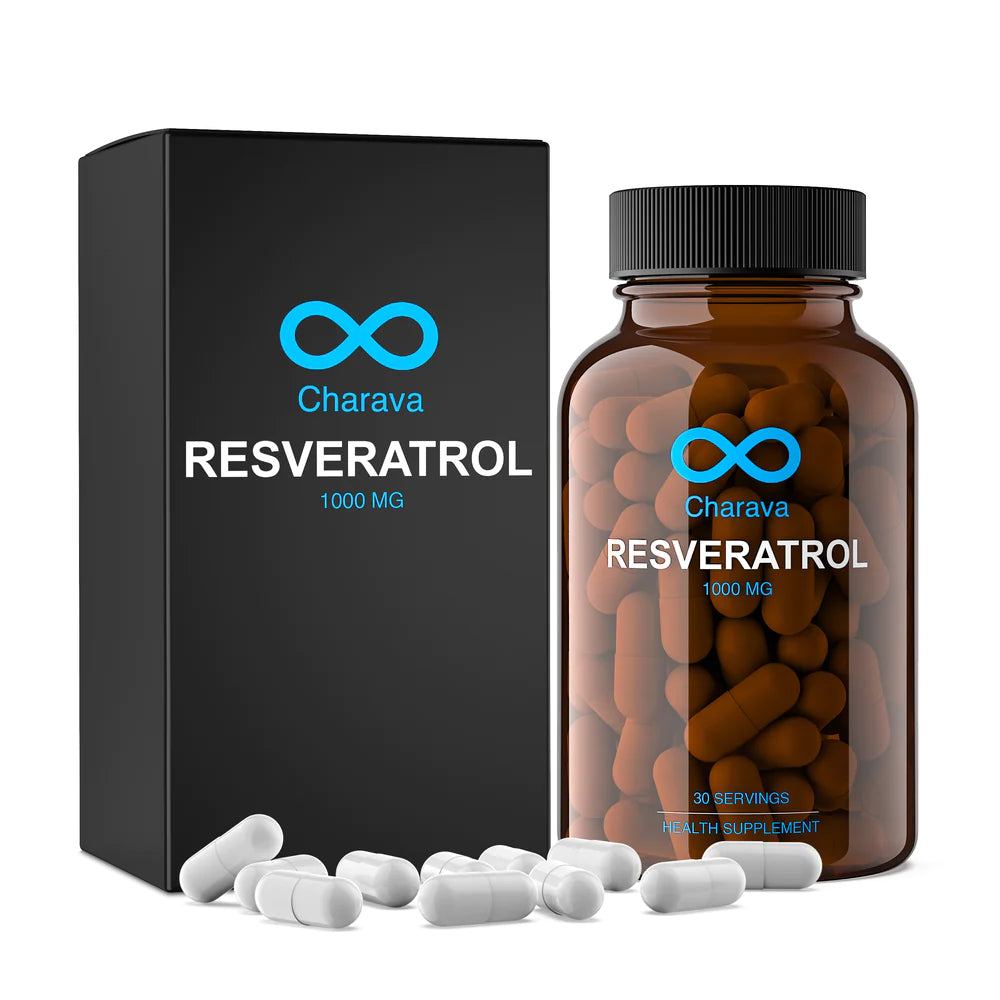 Is Resveratrol good for longevity?
Resveratrol, a natural compound found in certain foods like red grapes, red wine, and berries, has been the subject of scientific interest regarding its potential health benefits, including its role in promoting longevity. While research on resveratrol is ongoing, some studies suggest that it may have positive effects on longevity and age-related conditions.
Here are a few key points:
Antioxidant Properties: Resveratrol is known for its antioxidant properties, which means it can help neutralize harmful free radicals in the body. Free radicals can contribute to cellular damage and aging, so antioxidants are thought to play a protective role.


Anti-Inflammatory Effects: Chronic inflammation is associated with various age-related diseases. Resveratrol has demonstrated anti-inflammatory effects in some studies, and reducing inflammation may contribute to overall health and longevity.


Sirtuin Activation: Resveratrol has been shown to activate a group of proteins called sirtuins, which are thought to play a role in regulating cellular health and longevity. Sirtuins are involved in various cellular processes, including DNA repair, metabolism, and stress response.


Cardiovascular Health: Some studies suggest that resveratrol may have cardiovascular benefits, such as improving heart health and reducing the risk of heart disease. Cardiovascular health is closely linked to overall longevity.


Metabolic Effects: Resveratrol has been investigated for its potential to mimic the effects of calorie restriction, which is a dietary approach that has been associated with increased lifespan in some animals.
While these potential benefits are promising, it's important to note that research on resveratrol is still in its early stages, and findings can vary. Moreover, the levels of resveratrol found in foods may not be sufficient to achieve the observed effects in some studies, prompting interest in resveratrol supplements.
Before considering any supplementation, it's crucial to consult with a healthcare professional, especially if you have existing health conditions or are taking medications. While resveratrol shows promise, a balanced and healthy lifestyle, including a nutritious diet and regular exercise, remains key to promoting longevity and overall well-being.
Charava offers
Resveratrol
supplements
in the South Africa, buy your longevity supplements now at www.Charava.co.za